In Memoriam
Steve Mills, who has died at the age of 78, was a Bath potter whose enthusiasm and encyclopaedic knowledge of his craft took him around the world building his own design of kilns in the ten years since he retired from a business supplying pottery materials.

Steve Mills' designs for wood-fired kilns are now operating on four continents. All have been constructed and fired by one person in a day, a simple, efficient solution he was happy to share freely. He was internationally recognised as an authority on kiln construction and a range of pottery glazes he made from wood ash.

Locally he was a mainstay of Bear Flat Artists, and pottery shows at St Michael's church, Widcombe, and the American Museum. Internationally he was a driving force behind Clayart, a worldwide circle of friends and colleagues with whom he shared his knowledge and expertise.

He was still potting in the garden of the family home in Junction Road, Bath, late last year, but a heart condition forced him to give up. The operation to correct the fault was a success but he contracted a series of secondary infections and died on April 1 at Bristol Heart Unit.

Steve Mills came to Bath more than 55 years ago, initially teaching at Corsham Comprehensive school, and then at St Gregory's and Beechen Cliff in Bath.

In the 1970s, with his wife Kate, he revived the Bath Pottery in Walcot Street making domestic stoneware, and establishing the beginnings of his dream of creating a multi-craft workshop by inviting a jeweler and a leather worker to share the space with him. This expanded and moved to Broad Street for a time, until high rents at the end of that decade forced a move to premises in Dorset Close, where Bath Potters' Supplies was established in conjunction with another potter Michael Bailey.

Over the next few years the balance between potting and supplying pottery materials to others shifted so that by 2002 the company had to move to larger premises in Radstock. By that time they were supplying a wide range of users —including schools, colleges and occupational therapy departments — over a 50-mile radius. In 2005 the business was sold and Steve was able to concentrate again on his potting innovations.

As well as pottery Steve's enthusiasms had extended to anything mechanical, and in the past, to being a member of the Chippenham Morris Men, and as a bass guitarist in a ceilidh band.



The following pages are in Steve's own words and will be a lasting tribute and celebration of the man and his work.
Powered by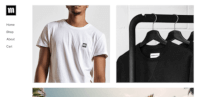 Create your own unique website with customizable templates.