Stuff that I've done:
Technical adviser and instructor, "Living In The Past", BBC2, 1976/77.

From about 1986 until 2000 I ran the BPS Roving Raku Experience, running one day Raku Process courses for Schools, Colleges, Clubs, and in other people's gardens.

With Lexa Lawrance, Founded "Playing with Fire", an annual course in experimental Kiln Building, run over two weekends every Spring near Bath. UK.

Demonstrated wattle and daub kiln at the International Ceramics Festival, Aberystwyth, Wales, UK 1995.

Demonstrated wattle and daub kiln at "Fire over the North", Unthank, near Penrith, UK 1996.

Demonstrated wood-fired brick kiln build and firing at "A Load Of Flaming Potters" Stroud, Gloucester, UK 1998.

Presentation "Explorations In Fire", N.C.E.C.A., San Diego, USA, 2003.

Demonstration wood-fired kiln build and firing, Potfest South-west, Frome, Somerset, UK 2003.

Course Leader, One-day wood-fired kiln building course, Noble Falls, Perth, Australia, 2004.

Wood-fired kiln build at Newton Rigg College Community Kiln Site, Penrith, UK 2004.

Demonstrated building and firing wood-salt kiln at a Potfest In The Pens, Penrith, UK 2004.

Demonstrated building and firing a Low Cost Wood Salt Kiln at the International Ceramics Festival, Aberystwyth, Wales, UK 2005.

Built the same design of Kiln at a workshop near Mashiko, Japan, April 2006.
2006. Attached as Technical Advisor to the International Ceramics Festival , a Bi-Annual event held at the beginning of July in odd numbered years at the Arts Centre, University of Aberystwyth, Wales. A truly wonderful Festival!
One of four Presenters building Kilns at "Fantastic Fire", Mashiko, Japan, October 2007
A bit of biography
I was born in 1937. My Parents were both Artists; My Father a Wood Engraver and Etcher, my Mother a Painter.
After Schooling I went to Hornsey College of Art and trained in Graphics with Etching and Aquatint as my crafts. By the end of the course in 1958 I'd had enough, I couldn't relate to two dimensions; it bored me and I wasn't a compulsive drawer like my Father, so the prospect of my deferred National Service or Draft was appealing as a way of leaving home- travelling- broadening the horizons-what have you!
However that idea fell through; I was failed medically.
What next?
Teach Art I suppose, my Father's idea, I wasn't wildly keen, but it seemed the best option provided I increased my craft skills. So I went to the then local Art School at Farnham in Surrey to fill that gap, and found Clay, or rather it found me.
I had the great good fortune to be taught by Paul Barron and Henry Hammond, two superb and imaginative Craftsmen, and they laid a foundation in me that has kept me going ever since.
Eventually after Teacher Training, meeting my Wife Kate, a variety of jobs that did include some teaching, and starting a family, I re-founded Bath Pottery in 1967 and after a shaky start potted full time until 1985.
In the interim Kate and I started Bath Potters' Supplies in 1979, and this grew until I had to stop taking orders for pots in '85.
BPS continued and continues to thrive after Kate and I and our Partner Mike Bailey retired in August 2005.
Addendum (by Steve's family)
In retirement Steve continued to make and fire pots, preferably in wood fuelled Kilns, and used all the knowledge he'd learnt over the years to help other Teachers and clay addicts with their problems. We will endeavour to collate and post as much of that here as we can.
---
Powered by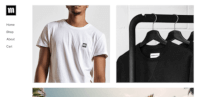 Create your own unique website with customizable templates.